Discover How Your Business Currently Ranks in Local Search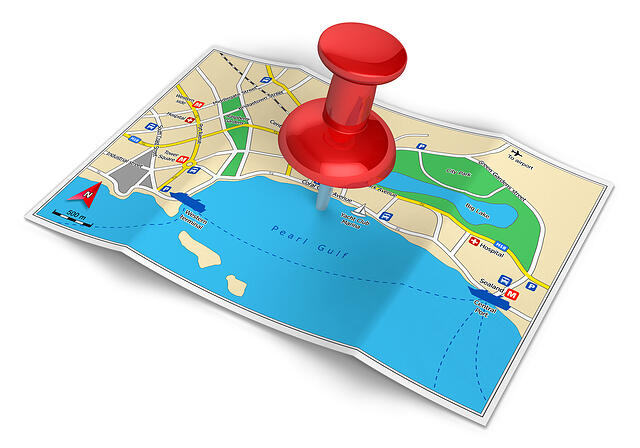 A 2012 study by Chitika revealed that 43 percent of the overall search volume on Google (mobile and PC) carried a local intent. Local search refers to the what and where in the searches taking place on search engines. Translation: People are searching online for some thing in some place.
In the Search Engine Results Page, a local search listing appears with map pins next to the business name. The results also list out important local information like the address, phone number, and a link for directions. For this reason, local search has essentially taken the place of the yellow pages.
Often times, users are researching products and services online, but buying offline. As a result, when they are ready to make the purchase, they use reviews and ratings to help them decide which businesses to consider. At the end of the buying cycle, they make phone calls or visit stores to solidify their buying decisions before actually making a purchase. This is why it is crucial for businesses to have a local search presence.
Often times customers are in the purchase ready stage when they perform a local search. Businesses that are not currently ranking in the lcoal search listings are losing out to the competitors who do have a presence.
How does your business rank in local search? Whether your business is in Baton Rouge or Boston, local search rankings are critical to prospective clients finding your business. If you want to discover how your business currently ranks in local search, our local search agency based in Baton Rouge helps business and medical firms across the nation in local search services. Simply fill out the form in the right hand column for a free local search report for your business.